Lace Panties By Their Sexy Color
Use the Color of Your Lingerie to Slay Life's Daily Challenges
Are you buying the right color of lace panties for the occasion? Does the personality define the underwear or does the underwear define the personality?
Lace panties are our secret armors that keep us feeling confident, sexy and bold, whether we need just a little boost for a nerve-racking first meeting, or a spark to continue our healthy self-esteem.
Lace underwear should be the first thoughtful piece to adorn your body so you can easily get through the challenges that face your day, and master the midnight hour.
Know Your Basic Underlying Colors
We would all love a drawer full of 365 pairs of lace underwear in a rainbow of colors that have more than 50 shades of grey, but cash flow causes restraint. Fill your drawer with these five basic colors first:
  1. Black: Mandatory for midnights and sexy power.
  2. White: Pair up sultry sophistication and angelic moves.
  3. Pink: Be ready to play!
  4. Red: Let the energy embrace you.
  5. Blue: Trust in yourself, relax and indulge.
Color isn't the only factor to buying lace underwear. Color and design must co-exist with comfort and fit. Look at the colors and styles in the list below, and find out which panty colors fit your occasion.
Black lace knickers are the classic power panties. This color encompasses the mysteries of the universe, the playfulness of the night, and the coolness of an evening motorcycle ride. Evening gowns, jumpsuits, and little black dresses are made for black lace panties. Use your underwear to inspire personal transformation and success.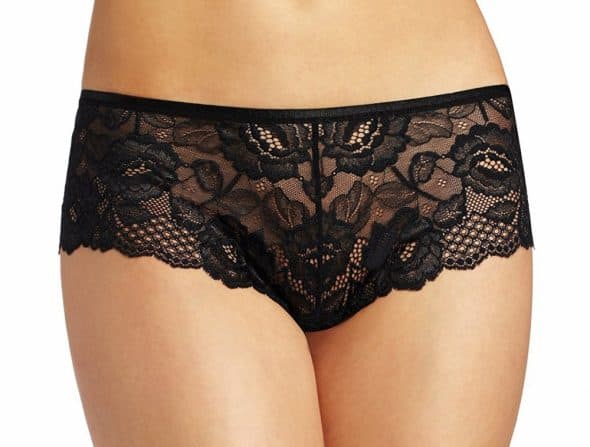 Feeling smart and sassy? Put on a pair of Felina Women's Cheeky Boyleg Underwear. A little rise in the back keeps it cheeky, and the boyleg style keeps it fun. Black comfortable lace sasses up the sex appeal.
Occasion: That third tinder date, a reunion with a former lover, or any day when your opinion is enough.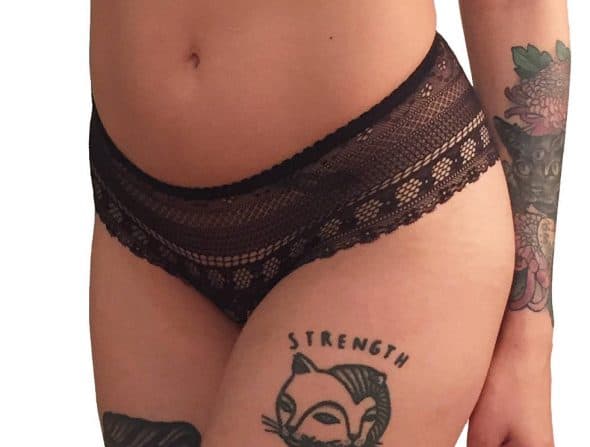 Let your core strengths flow through when you wear soft black lace panties with strong geometric designs. These is the underwear for strength. Wear a pair with durable see-through lace and a skin-tone lining, and forget gender. Let your forgotten primal courage speak through your presence.
Occasion: Giving a presentation or facing an audience.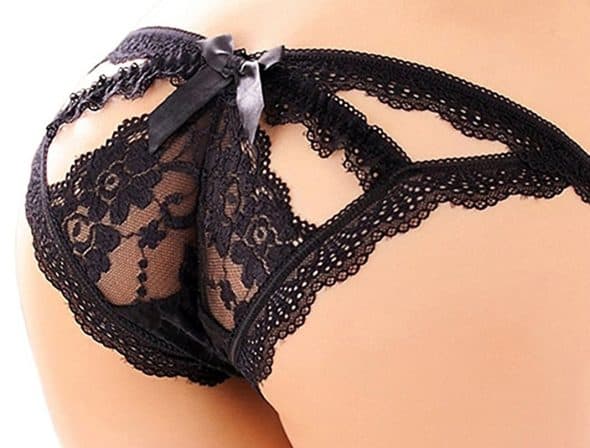 Need to make love? Then put on a pair of black sexy knickers and go get it. These panties will let you take control and free your domineering spirit. If you're afraid to kick it up a notch, buy a pair of these butterfly lingerie, and see how quickly they come off.
Occasion: A night full of sexual pleasure.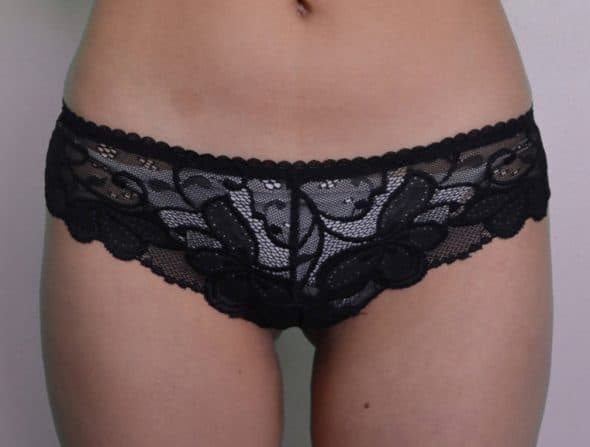 Black is the art of mystery, and Agatha Christie is the queen of mysteries. Slide on these Agatha Black Lace Panties for mystery. A delicate embroidery-styled lace keeps things moving along unexpected lines and beautiful curves. The low waist and hi-cut back make these the perfect panties for a daring night out on your own or with a partner.
Occasion: A slow seductive evening or date night at a mystery theater dinner.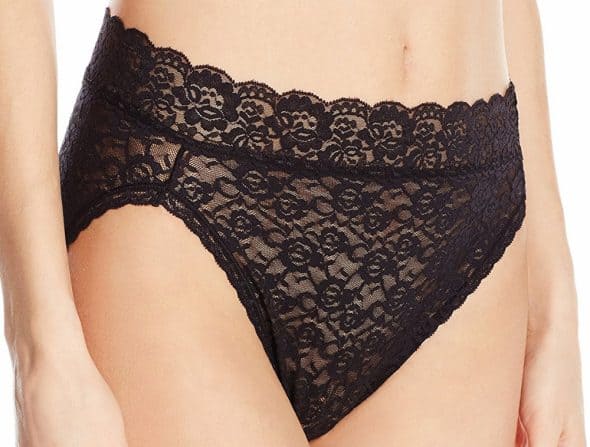 Ready to get that venture capital or pitch your book idea to an agent? You'll need a pair of hi-waisted black lace Vanity Fair Women's Flattering Hi-Cut Panty. These are undies made for real women that know their ideas are solid. You don't want underwear riding up your crotch or butt during hot negotiations.
Occasion: Powerful lunch negotiations and meetings.
White lace panties have an angelic aura. They are the perfect choice for sophisticated events, romantic endeavors, and occasions where poise and grace sway through the crowd. The peacefulness of white makes white lace underwear the choice for stay-at-home me-time. When you're seeking pureness and truth, let a delicate pair of white lace panties inspire your day.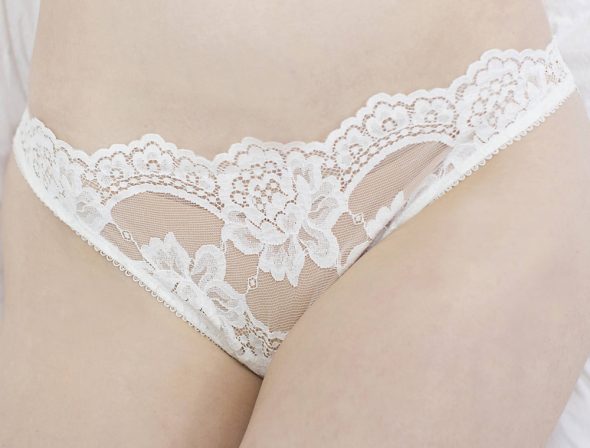 Scalloped lace sculpts the body, and embraces the soft details. As sweet as the rose lace patterns, these panties are as sexy as a lover in France. You will want to experience all of life in these rich white lace panties.
Occasion: Reading a book in bed while your partner is watching, or on a trip to France.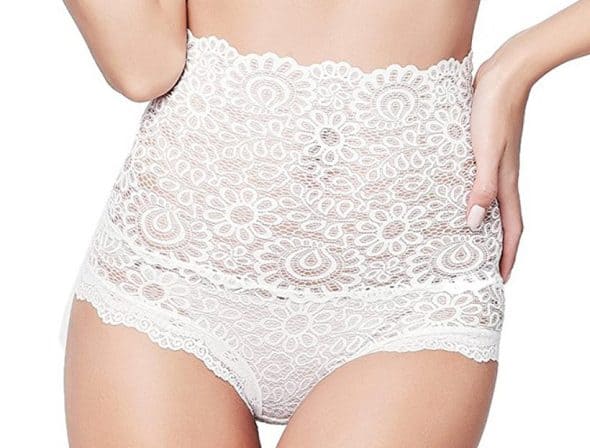 Have you got that out going feeling and about ready change the world? Dress your best get what you want. Premium lace and slimming features in Eve's high-waisted slimming underwear fits you with the sophistication to meet high standards.
Occasion: Fundraising events and networking with the elite crowd.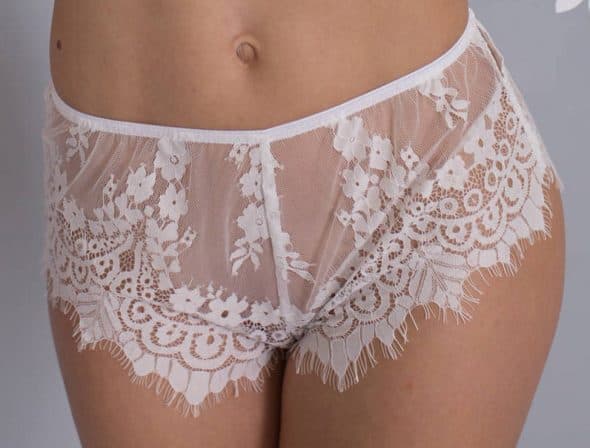 When you're feeling angelic and free spirited, you will want these carefree sheer white lace panties that glide over our legs like your most comfortable pair of shorts. These lace short-style panties are sexy enough for a wedding night, but you don't have to wait for marriage to buy these.
Occasion: Sunday morning overlooking the beach, or at night taking in the city lights. Marriage not required.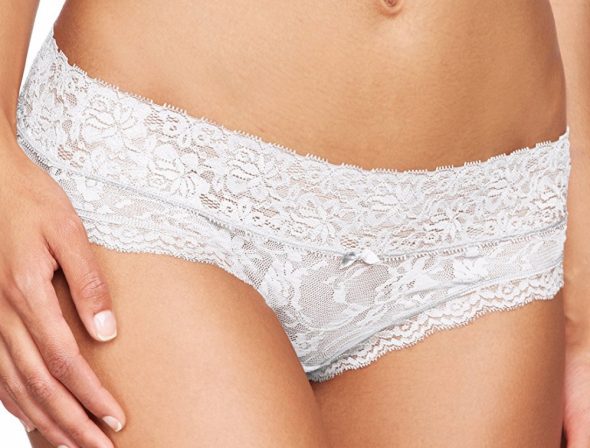 Every woman should have a classic white lace bikini panty as a core part of her wardrobe. This DKNY pair is the perfect all-purpose white panty to wear with jeans or dresses when you're happy just to enjoy life and be you. These undies will help you feel chic no matter where you are.
Occasion: Mall shopping with friends, attending classes, or out getting glasses.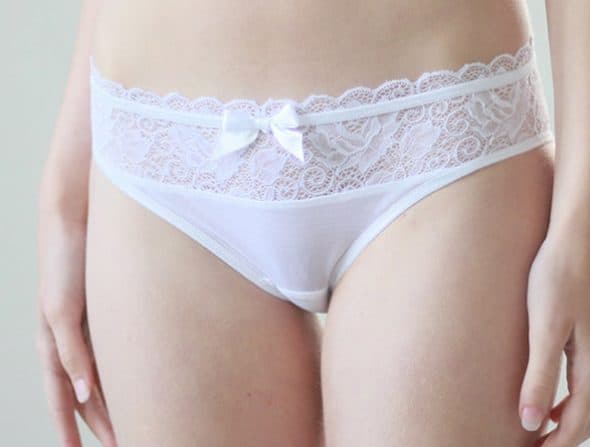 Is it time to play wedding night? This bridal low-cut panty is the first garment to purchase when you're ready to let your inner angel act like a sexy devil. A little bow tempts an onlooker, and you'll be ready to tempt your partner with your sexy spell.
Occasion: A surprise seduction or wedding night practice.
Pink lace panties prepare you to be flirty and friendly, and ready to engage. You can't help it. Bright or blush, pink lace panties bring a smile to your day. Whether you're wearing a dusty rose to inspire fairytale romance, or flaunting a hot pink, pink lace panties are the panties for play.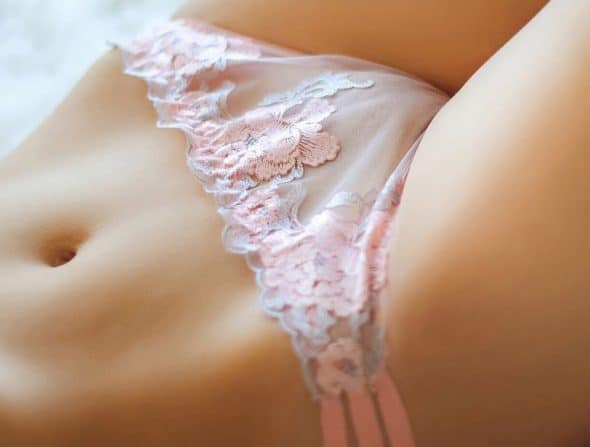 When you have a bedroom playdate that deserves your chic side, put on a pair of these sheer blush panties. Romantic flowers highlight the bikini line, sheer lingerie tempts the soul, and modern hip bands make the grasping playful.
Occasion: A long bedroom playdate or an engagement party.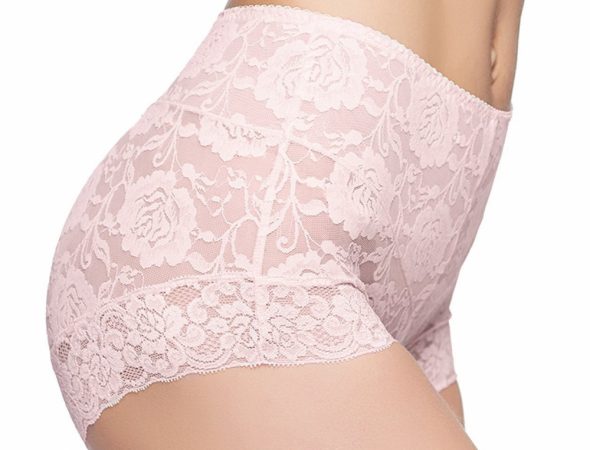 Need something for tea time? This high-rise lingerie shapes the derriere and flattens your tummy to optimize your outfit for that friendly lunch date or afternoon out at a fine café.  You'll feel friendly and sexy, and get a boost of happiness to spread through the day.
Occasion: Bridal showers, baby showers and formal tea parties with friends.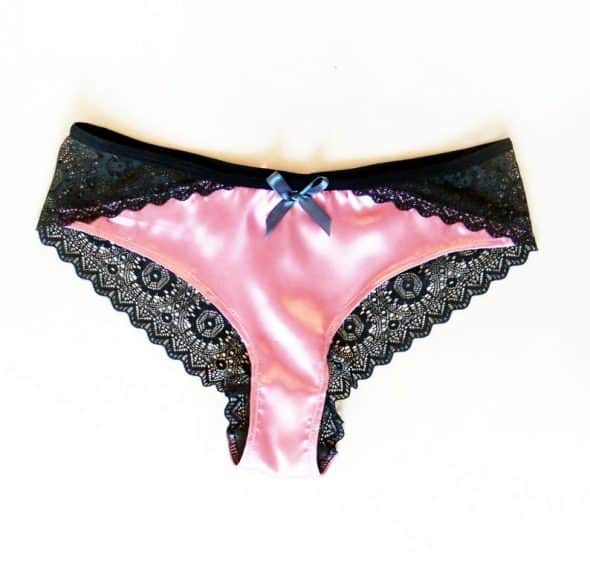 Valentine's Day, Anniversaries, and birthday celebrations deserve special attention. When you wear these satin pink panties, you'll feel like a princess. Wear them and watch your partner treat you like royalty.
Occasion: Romantic holidays and days you need to feel like a princess.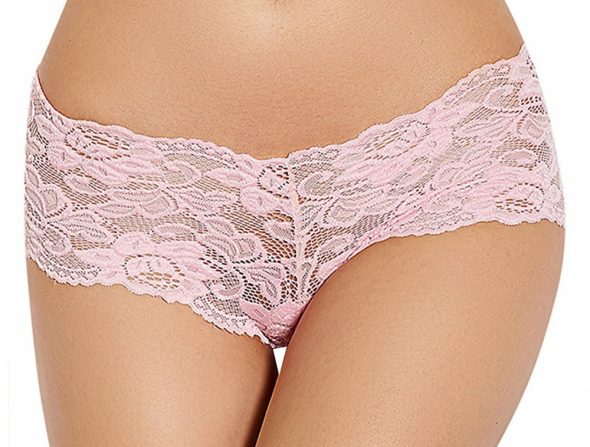 Is it time for that morning mimosa? These pink lacy boyshorts are stretched for comfort and designed for splendor. Throw these on for the morning after a night on the town, and you'll smile in secret sexy comfort.
Occasion: Sunday brunch and champagne breakfasts.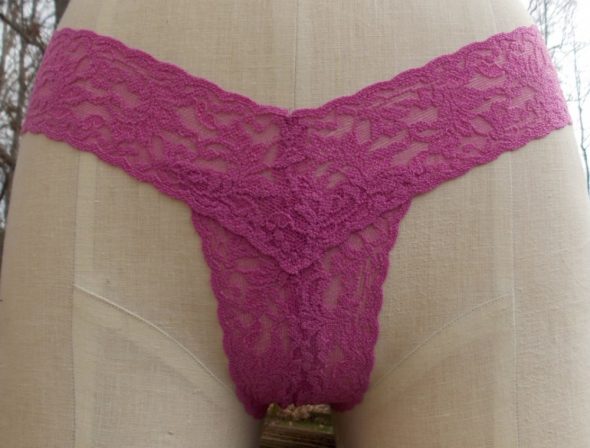 Are you going to play in the park? When you get ready to romp around for fun, make sure you have on a pair of these playful Orchid Pink Stretch Thong Panties. They'll move with your body through all the obstacle courses.
Occasion: Picnic in the park, zip-lining and amusement parks.
Red is energy. Red lace panties will energize your mood and propel you to conquer the world or energize a relationship. Red is also the tempter of pure lust. If your sex life is faltering, rush out and buy one of these sexy red panties and watch your sexual energy explode.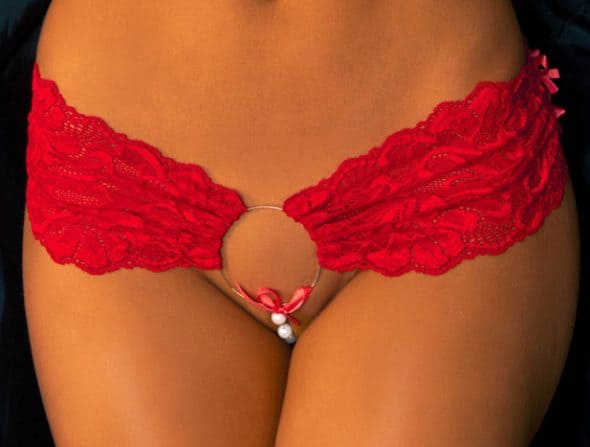 It's a hot night and you're having cravings, what kind of panties do you wear? The panty that does you favors. These beaded red lace thongs hug adorn waist with large gold ring, leaving the rest of you open for exploration. Bonus: a secret strand of pearls positioned to perfectly excite you.
Occasion: Hotel room on a sexy vacation, or a night to pleasure yourself.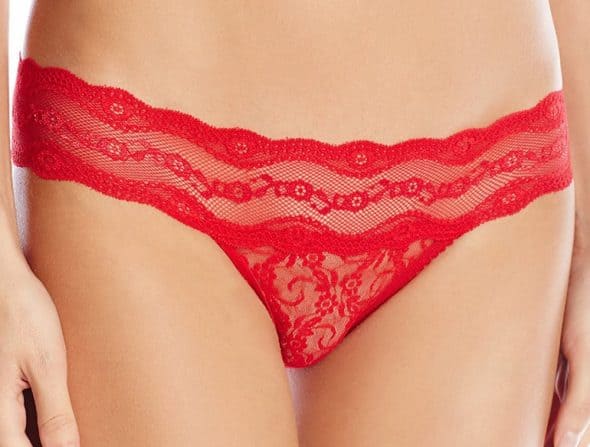 Is tonight the night you're a tease? Fill your flirtatious nature with these red lace bikinis that define your waist with beautiful detail while highlighting the areas that love to be energized and adored.
Occasion: At a friendly popular bar after a breakup, or at a festival with friends.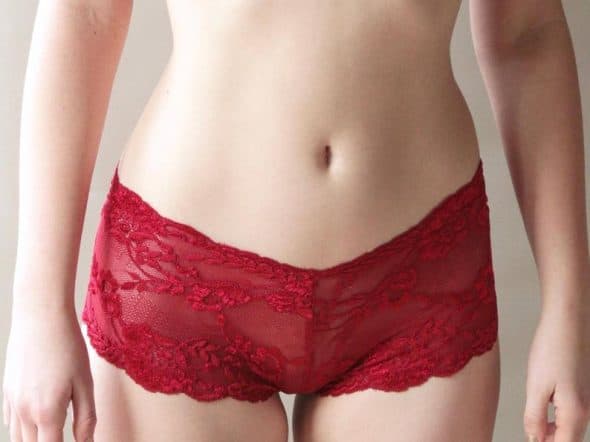 A bottle of Merlot is not needed to see the energizing appeal in these beautifully textured red lace French panties. For the soul that seeks the pleasure in texture and rich floral design.
Occasion: Fine dining with a bottle of wine and exquisite romance, or curled up with a glass of merlot and that heart-stopping romance novel.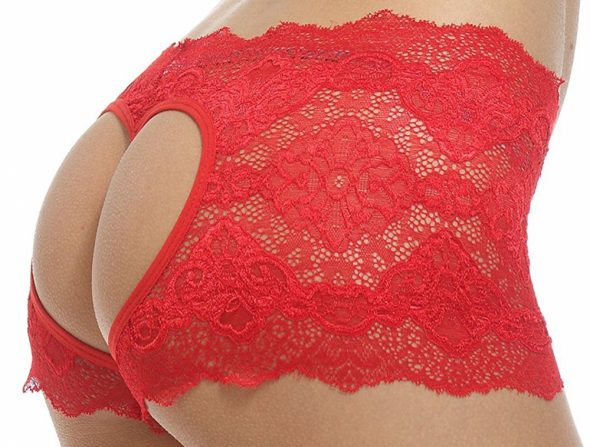 Is your bum a toned work of art? Show off the results of your sweaty workouts at the gym by putting on these boy shorts and energize your partner with a workout that won't be forgotten. An open heart on the back leaves the back door wide open.
Occasion: Work out goal celebration, or showing off your bum fit.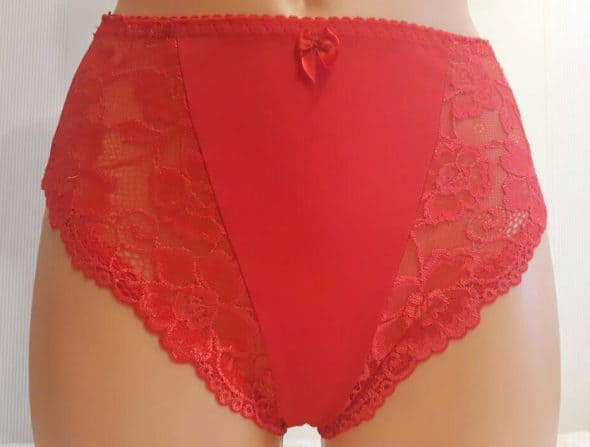 Busy lives require creativity. Who has time to take off their underwear? These red crotchless lace panties are cut for comfort and bottom is crotchless so you can find the energy to lift up your dress and energize the moment.
Occasion: Office visits or cooking in the kitchen.
This is for you. Blue is the color of underwear you wear to walk through your relaxing care-free life, and discover the joy of living, of growing, and of being in the present. Blue lace panties will lift your spirits and increase trust in yourself.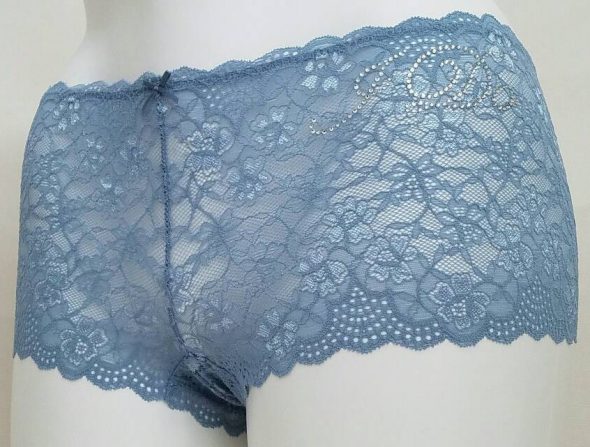 Start your morning with positive affirmations. These blue lace underwear will hug your curves and give you positive vibes. Buy yourself a pair and create your own "I do."
Occasion: A day of reminding yourself of what you do well.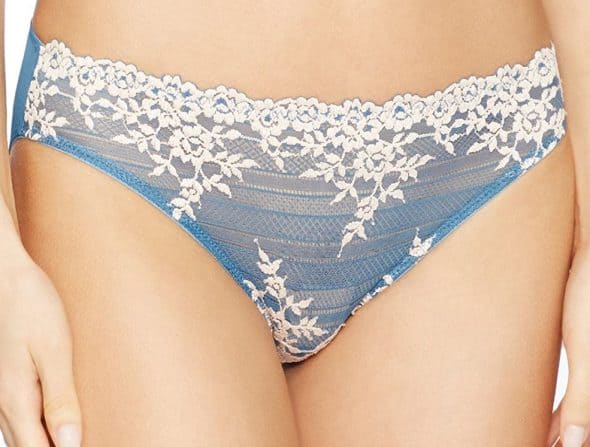 Do you need a day to ponder? These sheer blue lace bikini underwear will open your thoughts and move you towards your goal. Wacoal put a thoughtful white floral trim on the panties, so you can decorate your life with beauty.
Occasion: A trip to the museum or local art show.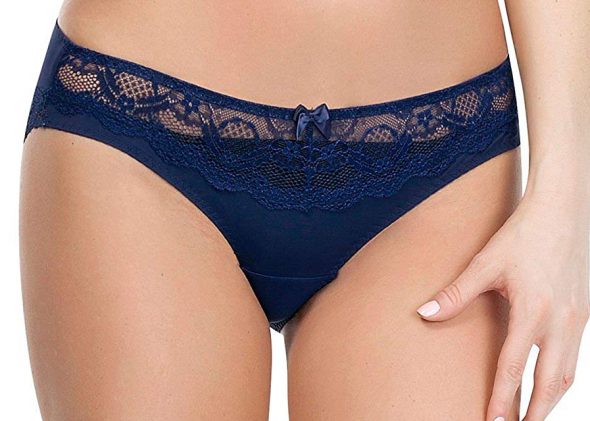 Want to take care of your needs? This underwear is perfect for the can do busy girl who is always on the go. Stretchy and comfortable, a smooth breathable lace hugs the hips and abdomen, while the scalloped edges play delicately on the cheeks.
Occasion: On the job or on the go.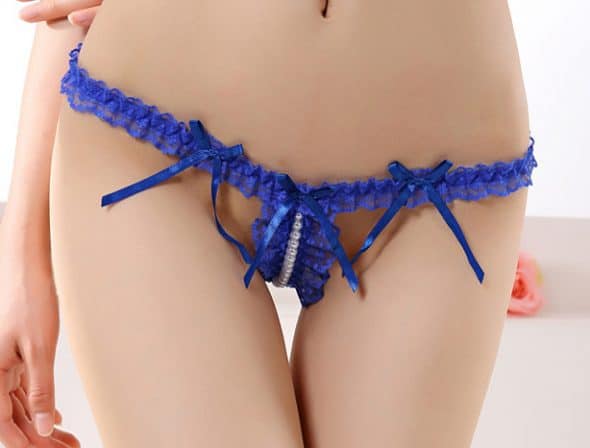 You deserve enjoyment out of life. Treat yourself with this lacy blue thong. Before you put on your jeans, surround your legs with the frilly lace and feel the exhilaration of the G-string pearls, then remind yourself to live in the present.
Occasion:  Days you need a little reminder to live in the present.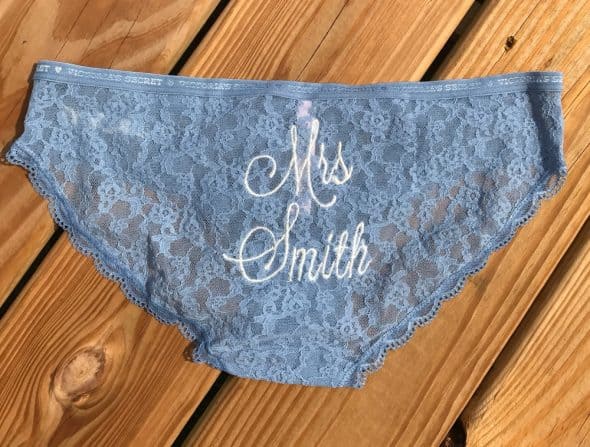 Do you think of others? If you need a gift for bridesmaid party or an engaged friend, make sure you buy a few of these lace bikini bridal panties. A classic-styled blue lace panty will delight your friends with personalized embroidery.
 Occasion: Wedding practice dinner, bachelorette parties.
After you stock these five colors of underwear, you can begin to flirt with the sunny yellows, glamorous greens, enchanting violets and earthy browns. Splurge a little each paycheck and fill up your dresser drawers, you are always the most special occasion.